Elk Point Theatre Project is an extracurricular club/program for youth in Elk Point, and area, to experience theatre arts. It was created in the 2014/2015 school year. EPTP is open to all school-aged children and teens (aged 6 and up), and it offers a creative place where young people can develop their performing and social skills. The program gives local youth the opportunity to sing, dance, act, and take part in drama games with other students in the program.
Throughout the program, kids rehearse to put together a play to perform for an audience in the Spring. The performance showcases the kids' hard-work through their dancing, singing, and acting. There are also opportunities for kids to work backstage or help with props, costumes, sets, and lighting.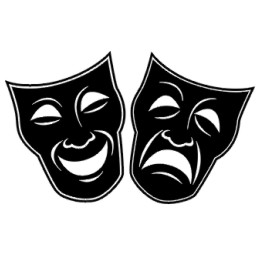 The team behind Elk Point Theatre Project strive to create long-lasting positive memories with the youth involved, and hope to continue bringing theatrical arts to local youth.